References
A few thank you notes from pleased customers:
---
Dan,

I really appreciate your care of Bailey and Tiki and will recommend you to friends needing pet care.

Your care allowed me to relax knowing my pets were safe in your capable care. I really appreciate your frequent updates about their welfare.


Jean S.
---
Dear Dan,

Thanks a million! Kitty seemed healthy and happy to see us. So glad to have found you and your business. Take care and enjoy your trip!
Best,
Kelli Jayne Nichols
---
Hi Dan,

Glad the kitties were on better litter box behavior this visit.

Thanks so much for your continued conscientious service.

Hope to talk to you soon.
Mary
---
Dear Dan,

Thanks for taking such good care of my sweet kitties. Your professionalism is tops!
Marti Garrett
---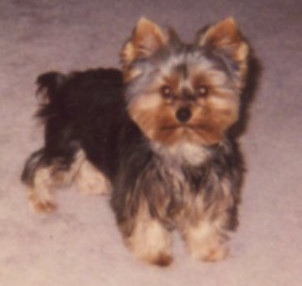 I don't interact with him (Dan) as much as my dog does... but there was a thing the few times that l've been here when Dan has been here I watch to see how my dog reacts when he arrives and my dog always reacts in a positive way and even sometimes Dan also takes care of the dog cross the street every now and again so my dogs will hear his car drive up and he gets excited starting of positive sign. Dan is very dependable so if he tells me he's going to be here, he's always here and if he can't he is always very upfront about it. If I ask him to come in a particular time and he can't make it he will tell me that he can't make it at that time but he can tell me the time that he can make it and that's gets the opportunity to say yes or no, which is good because l much prefer that he come... I think he's very honest and good in follow through.
Vanna Novak
---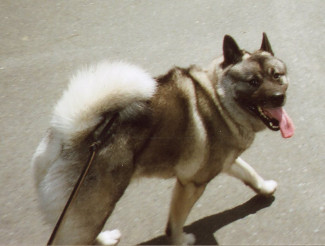 Dan,

Happy Holidays

Thanks for putting up with all of Verdie's bad behavior. We really appreciate your patience and all you do for us!
Happy New Year!


Bruce
---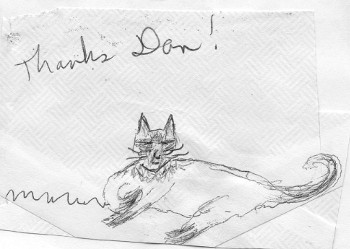 Dear Dan,

I cannot tell you how pleased I am with the service that Michael provided for my cat, Sebastian. He was entirely professional and courteous and I have never felt so comfortable leaving my little "king of the jungle" in the hands of anyone else before. After 14 days of leaving Sebastian, this was the first time that he was not stressed out or anxious upon my arrival back home. I can tell that Michael took excellent care of him and played with him more than I do! I have been recommending Fantastic Dog and Cat Sitting Services to every pet owner I know and would not hesitate for an instant to request your services again.

Thank you so much for providing such a reliable and trustworthy source of pet care. I travel often for my career and 1 can promise that you will definitely be hearing from me again!

Thank you again!


Kelly
---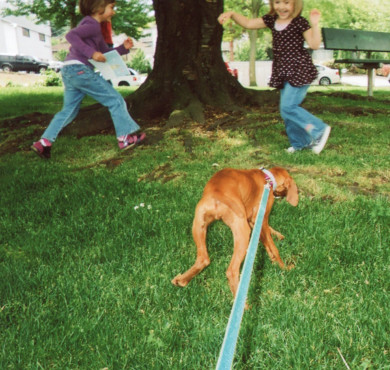 Dan,

Hope the holidays have you racing to a happy new year.

Happy Holidaysi!

Thank you for all of your help this year - we & especially Zephyr really appreciate it!

Tara + Eddie + Zephyr
---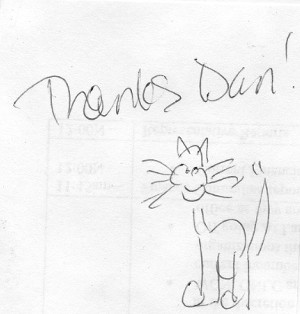 Gladys Campbell
---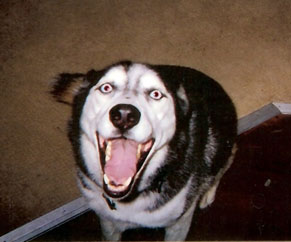 I have been using Dan MacDonald's Dog Walking Service twice a week since October 5th, 1998. He has been reliable, responsible, and very helpful to me and my dear old dog Gus. Gus' health and mood have improved significantly since Dan has been walking and playing with him on his long days alone. I highly recommend Fantastic Dog & Cat Sitting Service and Dan MacDonald.
Sincerely, Kathy S.
---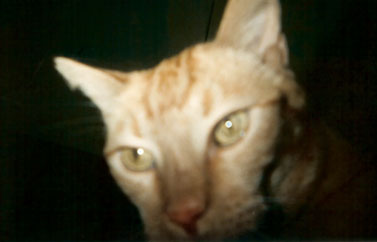 This Letter is in regards to the excellent work Dan MacDonald and his service "Fantastic Dog & Cat" has done for me over the course of this summer and autumn.

I travel for my job and recreation on week-ends and also have taken a couple of week long vacations during Dan's employment with me, and never have I felt so relieved that my pets will be well cared for in my absence, sometimes better than I myself would.

This is something I have time and time again been eternally grateful for. Other times when I have left my three cats in the care of friends or for a short weekend with extra food out, I returned to awful messes, sick or hurt pets, and no one to ask what happened. Dan keeps daily records of each visit and I can always call him when I am worried about a certain issue or just for peace of mind while I am away.

Because he also does other services, such as watering plants and bringing in mail, the cats and I know that life is going on as usual, and keeping up appearances to avoid burglaries.

In closing I would like to add that my cats who don't like anyone but me, being that they are extremely finicky felines, run up to Dan obviously missing him. I can only chalk this up to Dan's sincerely 'caring' for them the way I do, and not just taking care of them by putting food out and leaving. He plays, he talks, and he hangs out with them and they are not lonely when I am away.

Sometimes they don't even seem to have missed me when I come back!. That's ok with me though. It makes it very reassuring so I can get my work done or enjoy my vacation each time with a lot less stress.
Jennifer M.
---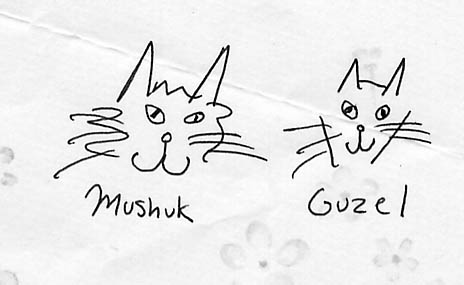 Hello Dan,

Thank you for taking such wonderful care of Mushuk and Guzel while we were in New York.

The cats were very happy (as usual) when we returned. We are very grateful for the love and care you give Mushuk and Guzel.
Best wishes, Sharon and Joel
---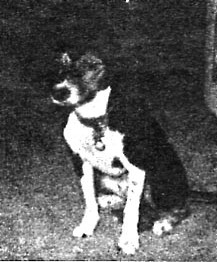 "I'm as grateful as the dog when a hot dog rolls off the grill."
Dan,

Thank you very much once again for taking care of our boys. Hopefully next time, Yancy will be a little more well-trained and not in a crate. Take care and thanks a lot!
Holly and Kevin
Lenny and Yancy
---
Dan,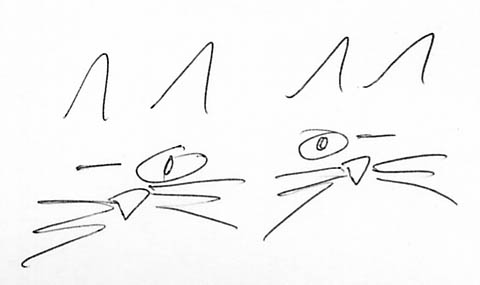 Thanks!
Renee A.
---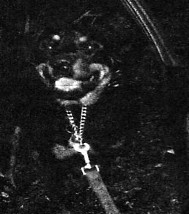 Dan MacDonald has been walking my Rottweiler, Woody, since April of 1999. I have found him to be professional, dependable and reliable. Woody, a rescued street dog that is quite afraid of men, has found him to be an ok guy and is now quite fond of him. Dan was willing to hang in there for the several months he took to come to that point of view. I have appreciated the fact that Dan is extremely flexible, and is willing to add and drop walking dates to fit my schedule, often on very short notice. I've had the opportunity to observe Dan when I was at an off-leash area with Woody and he was there with other dogs, and was very impressed with how attentive and actively involved with the dogs in his care.
Sincerely, Janey E.
---
Dan,

A great thanks this holiday for you and Ellen. We are so appreciative of the care and long walks given to Bonnie. Wishing you a very Happy Thanksgiving.
Sarah Guthrie
---
Happy Holidays Dan!

Thank you for all you do for Pi. Your daily walks w/her are the highlight of her day.

Take care and Happy 2014
Sara Anne and Brendan and Pi
---
Hi Dan,

Thanks for taking great care of Lola. Also thank you for your flexibility regarding my mom

Best,
Sue
---
Warmest wishes for the Holiday Season,

Thanks for this holiday set of visits, Dan. Bela and Gus seemed healthy and happy when I returned last night.

I'll need you again the last ...

I've added a bit to this check for a holiday bonus

Happy new year.


Anne
---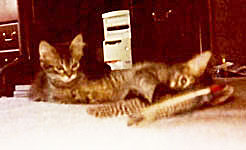 Thanks so much for taking care of the cats on such short notice. We appreciated the sweeping and clean up after Fuzz and giving them both their medication.

John and Bobbi
---
Just can't say it enough! Thank you so much for taking such great care of our pets. We really appreciate it!
Trish, Doug, Fiona, Colby, and Willow
---
Thanks SO much for your great job walking (and training) Malik. He thoroughly enjoyed every minute of it, and I am grateful you made yourself available on short notice. I would be happy to give you a stellar reference any time you need it.
Margaret and Malik
---