Special Needs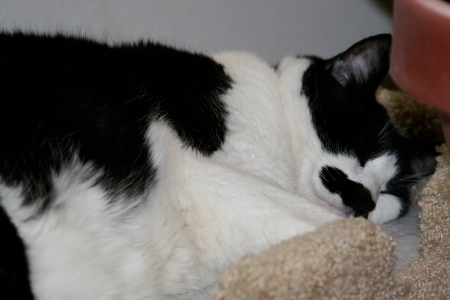 Fantastic Dog and Cat Sitting Service has many years of experience working with pets with medical issues. Dan has been administering medications to animals for over 18 years. Among the medical services that Fantastic Dog and Cat Sitting Service can offer are:
Working with animals who are faced with mobility issues
Pills
Subcutaneous intravenous hydradion for cats
Injections
Eye drops
Ear drops
Asthma inhalers
We handle shots for cats!
Insulin shots and other shots for cats:
My experience in giving a diabetic cat a shot has been very extensive over the years. I was mentored by an RN Nurse friend of mine back in 1999. The service I provide to my customers is invaluable in that I come to the home and do the procedure in the pet's comfortable environment and also bill the client a nominal fee. This saves the trauma of uprooting the pet, transporting and also dealing with an unfamiliar and sometimes fearful surrounding, and at a considerably lower cost than the vet office.

~Dan MacDonald
---
Testimonials and Thank you's
(Pill Administration)
Hi Dan: Thanks again for taking care of Cleo on such short notice. These are the two medications that she needs to take. On Saturday, give ½ a tablet of Cisapride before feeding. On Sunday give ½ TSP.of Miralax mixed with food.
Thanks,
John and Mahrya

---
(Diabetic Shot)
Hi Dan:
Medication: 1 & ½ units twice daily-Insulin in butter cabinet inside fridge door.
Thx for everything,
XOXOXOX-
Brandon and Shelley-
---
(Diabetic shot/pill administration)
Dan,
Thank you for being patient with Vince. I am trying to "train" him to go in the litterbox. He does seem to be getting better. Sorry for all your trouble.
-Meredith
---
(pill/psyllium administration)
Hi Dan:
Thanks for taking care of our cats, giving medication to Fuzz and Sunny, and cleaning up after them.
John and Bobbie

---
(Subcutaneous Intravenous/Pill Administration)
Dear Dan:
Wishing you a very Merry Christmas and fabulous New Year in 2007!! Thank you so much for taking such incredible care of Cuddles. Without you, I don't know what I would've done. We'll miss you in SF.
Cheers,
Jennifer